Sustainability
Sustaining the Source
Seattle Shrimp & Seafood Company is recognized as a Global Sustainable Seafood Initiative (GSSI) Global Funding Partner. GSSI's Global Benchmark Tool provides clarity on, and transparency in, seafood certification by recognizing robust and credible certification schemes that meet the standards of the United Nations Food and Agriculture Organizations' (FAO) Code of Conduct for Responsible Fisheries (CCRF) and FAO Ecolabeling Guidelines. This tool creates greater choice in the market, thus resulting in affordability and flexibility in the supply chain. GSSI is a global, Public - Private Partnership, working towards more sustainable seafood for everyone. GSSI was founded in 2013 as a sector wide, multi-stake initiative to create shared, global and non-competitive solutions for sustainability certification issues in the global seafood supply chain. GSSI's mission is to ensure confidence in the supply and promotion of certified seafood, as well as to promote improvement in seafood certification schemes. This is achieved through GSSI's Global Benchmark Tool, which is underpinned by the FAO Code of Conduct for Responsible Fisheries and other FAO guidelines. Furthermore, GSSI collaborates with industry partners to develop solutions to address other pressing issues facing the seafood sector including, social compliance and illegal, unreported and unregulated fishing (IUU).
As a seafood company whose success depends on the sustained abundance of commercial fishery resources, Seattle Shrimp & Seafood actively participates in the protection of our marine environment. We are proud to participate in and/or support the ongoing sustainability and food safety efforts of the organizations listed below.
For additional information about these organizations, simply click on the respective logo below.

Global Aquaculture Alliance:
GAA is an international, non-profit trade association dedicated to advancing environmentally and socially responsible aquaculture. Through the development of its Best Aquaculture Practices certification standards, GAA has become the leading standards-setting organization for aquaculture seafood.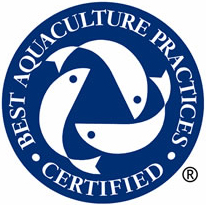 Best Aquaculture Practice Registered Buyer:
The Global Aquaculture Alliance Best Aquaculture Practices is a certification system that combines site inspections with sanitary controls, therapeutic controls and traceability. Seattle Shrimp & Seafood is a BAP Registered Buyer; we only purchase our Shrimp, Swai, and Tilapia from BAP certified suppliers.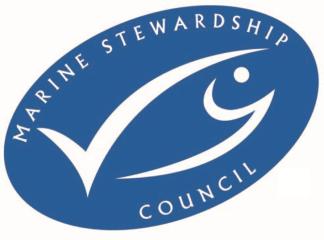 Marine Stewardship Council
The MSC is the world's leading certification and ecolabelling program for sustainable seafood and meets the highest program benchmarks, including the UN Food and Agriculture Organization guidelines and the ISEAL Code of Good Practice. Many of the products that Seattle Shrimp & Seafood sources and sells come from MSC certified fisheries.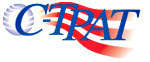 C-TPAT (Customs – Trade Partnership Against Terrorism)
C-TPAT is a voluntary government-business initiative to build cooperative relationships that strengthen and improve the international supply chain and U.S. border security. By participating in this first worldwide supply chain security initiative, we can ensure a more secure and expeditious supply chain for our suppliers and customers.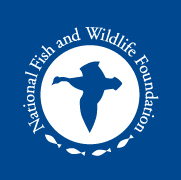 National Fish and Wildlife Foundation (NFWF)
The National Fish and Wildlife Foundation (NFWF) preserves and restores our nation's native wildlife species and habitats. The Foundation works with a full complement of individuals, foundations, government agencies, nonprofits, and corporations to identify and fund the nation's most intractable conservation challenges.